Why does Furnace smells like gas?
We recently got a call from a customer who said her furnace smells like gas. We then asked her if she could go to the furnace and find the gas shutoff valve immediately that was right next to the furnace itself. Most times this gas valve will be installed on a hard pipe gas line. The valve itself can be different shapes but it's usually colored red and sometimes yellow depending on who and when the installation was done.
We told the homeowner we'd be out to assess the situation immediately. Upon arriving at the home and diagnosing the unit we discovered that the gas valve itself had began to leak through the vent port installed on the gas valve with several manufacturers from the factory.
In this particular case the gas valve itself had to be replaced and we were glad that the homeowner reached out to us directly. Gas valve replacements on furnaces are considered to be a major repair due to the labor required and the materials to remove and replace it with a new one. In this particular case the manufacturer of the gas valve was one that was readily available at our nearest distribution center. We were able to go there and pick up a gas valve and return to the customers home within one hour. In order to properly do this repair the furnace had to be opened up with the access panels removed and the gas piping going to the furnace had to be disassembled so that the new gas valve could be installed.
This is a labor intensive process because oftentimes there are modifications that need to be made in order to remove the gas valve from the gas black pipe. In this particular circumstance the customer had two furnaces that were installed back to back and on this valve there was not a gas union that allowed us to easily remove the fittings to get the old gas valve out of the furnace. So in this case we had to cut the existing black pipe so that we could not affect both furnaces while we were doing the work. The black pipe gas line black pipe fittings going to the old gas valve were completely removed along with the drip leg and T that are required for a proper code installation.
Once we got all the gas piping removed we were able to access the gas valve and remove it from the furnace. We had to take our time and be careful with this work due to the age of the furnace and the condition of the burner headers so that when the gas valve was removed we didn't damage any of the remaining parts that were needed for the new gas valve. We were able to hold the burner header in place and remove the old gas valve without damage to the unit, although this took 30 minutes to an hour to get done properly. The new gas valve was a white Rogers model unlike the old gas valve and was a little bit different in size so there was some modifications had to be made to the burner plate in order to get the new gas valve in because The burner plate was causing a restriction to the new gas valve. So we had to remove the burner plate and adjust the burners to allow for the gas valves proper installation. We were able to get the gas valve installed and the burner plate and other ancillary parts back in their proper places so we can now begin the fittings of the black pipe for the gas line.
Now we had to measure all of the black pipe and acquire all of the proper fittings for the elbows and the Tees and we had to begin to apply the proper amount of pipe dope to all the fittings to ensure gas tight and no leaks. We ream and thread all of our piping on site to the proper sizes that we need to minimize downtime for our customers so we don't have to run back and forth to supply houses. We got all the fittings and the sizes together and we were ready to go with the new installation.
The gas line took careful planning a measurement because it has to be installed according to the mechanical code and the gas code for proper and safe operation of furnaces. Being that we had to cut the original black pipe we had to install new fittings and new pipe along with a gas union and the proper drip leg configuration. The original installation did not have the proper drip leg configuration which we corrected upon installing the new gas valve.
Once we got the gas valve and the black pipe back in place we were able to start up the unit call for heat and running through his proper cycle. We were happy to see that the furnace started immediately went through the entire ignition cycle and we did not have any further gas smells period prior to the startup however we did check all the fittings with gas leak bubble detector and an electronic gas leak detector to ensure that all of our fittings and our connections were airtight and we didn't have any leakage whatsoever.
This is another happy customer and we were happy that they called us to resolve this issue for them. Smelling gas inside your house can be a dangerous situation and we recommend you immediately call professionals, the fire department or 911 in the event of an emergency if you experience large smells of gas in your residence. This is not something that homeowners need to tackle alone because oftentimes there are underlying issues or other root causes to why gas smells were present in the home when they should not have been. As always we recommend you give us a call here at alliance air conditioning company as we're your one stop shop for all your heating cooling needs
What to do if your furnace smells like gas?
go to furnace and turn off it's power switch
look for a red or yellow gas valve installed on a hard black gas pipe line and turn it off.
call Alliance AC Company for furnace repair at 404-480-2888 for immediate service.
Contact Alliance Air Conditioning by phone: 404-489-2888 or just click Schedule Now or visit us online: www.allianceair247.com to find #AllianceAir247 Hvac solutions. Follow us on Facebook, Twitter, Instagram and Yelp for news and savings. Check out our excellent reviews on Home Advisor and Google Business.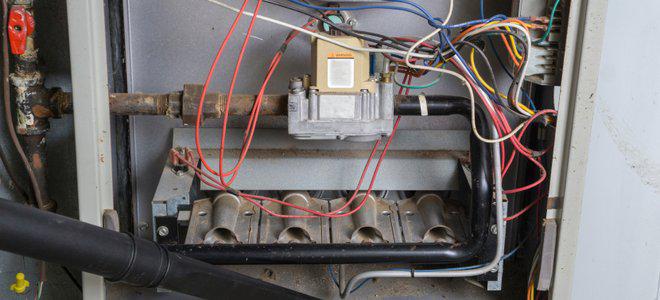 Great service and very responsive!
Caren C
I had an excellent experience with Alliance Air. I was given a fair quote, which was 30% lower than a competitor. The work was done in a timely manner and promised.
Nealy
I will continue to use Alliance and recommend them as long as they'll let me. Top notch service!
Chalis M
I have nothing but praise for the service that were rendered to me. Professional staff great prices and excellent customer care service. I would certainly recommend alliance for anyone in need of heating and air services.
Ann P
Alliance Air is our preferred HVAC company. We personally request them by name under our home warranty service. They have been nothing but professional, efficient, honest and their prices are reasonable. I HIGHLY recommend
Cynthia B
I enjoyed working with Everett. He was very professional and punctual.
Sade W
Loved the customer service of the Technician that installed our Furnace. Thank you for the excellent service you provided us.
Vernon H
Great service, I Would like to recommend to everyone one I know if they need something relate to AC works, Thanks!
Kim T